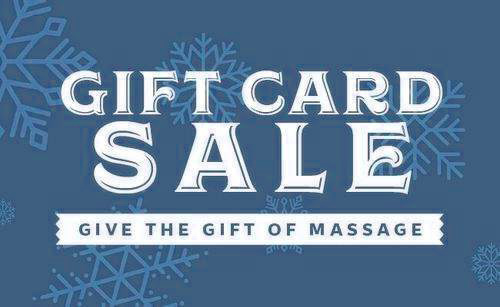 Holiday Gift Cards on Sale Now
It's that time of year again and the hustle and bustle of the holiday season is upon us. If you're looking for the perfect gift for that special someone this holiday, why not give them the gift of relaxation? Our holiday gift cards are on sale now and are in stock at all Massage 1 locations.
Everyone can use a little relaxation this holiday season. Massage is a great gift for all. Stop by Massage 1 today and give your loved ones the perfect gift this holiday. No time to stop by? Visit our website and purchase instant gift certificates for print or email. Please call (702) 825-1000 if you have any questions prior to purchasing.
Unfortunately because of many circumstances, Massage 1 will not be participating in a special gift card sales event this holiday season. We apologize to our clients that look forward to this every year! It's been a busy few months trying to adapt to this new economy, and our efforts have been focused on finding filling vacant staff positions and preparing for 2022. We have major updates coming soon for next year that will be published at the end of December.