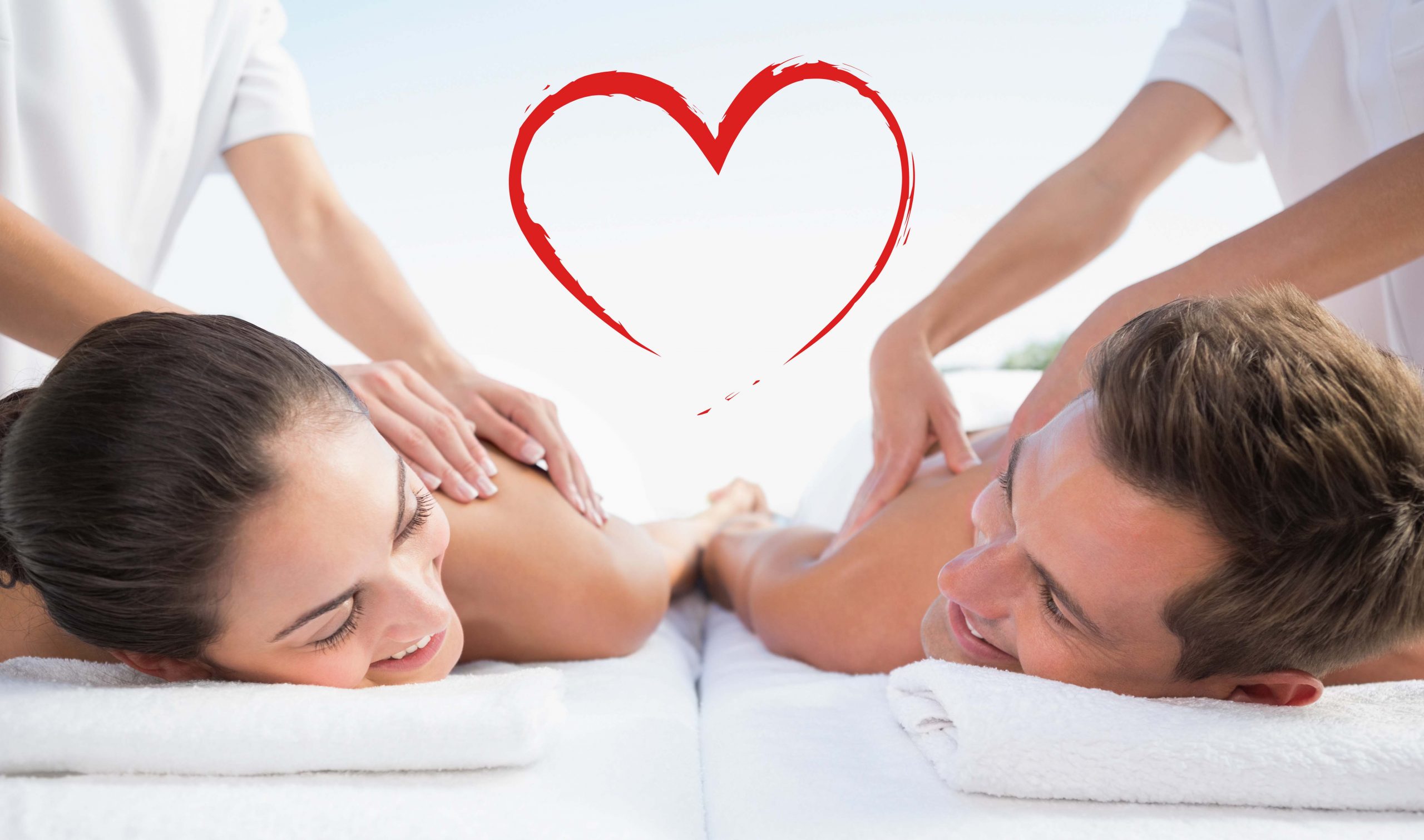 Our 2020 Valentine's Day Sale is Now Available
Love is in the air and Valentine's Day is fast approaching! Everyone deserves some relaxation, especially our loved ones!
So treat that special someone with the relaxing gift of massage and pamper them even more with our special Valentine's Day Add-On Sampler Pamper Package. This package includes 3 of our add-on services ($30 value) for a special price of only $25.
This sale is going on now at all Massage 1 locations. Buy a minimum 1 hour gift card and save even more on our Valentine's Pamper Package for only an additional $15.00.
Not sure what our add-ons are? Below is a description of each we offer.
Sugar Foot Scrub Add-On – Soothe tired and achy feet with our hydrating sugar foot scrub, available in our newest scents of either Coconut, Berry, or Coffee. Your feet will be refreshed and left soft, silky and smooth.
Aromatherapy Add-On – Enhance your massage session with an essential oil of your choice. Our TheraCure brand of essential oils are 100% pure and natural. Each oil has its' own unique characteristics and properties that benefit your mind, body, and soul. Feeling stressed? Lavender essential oil is known for its calming and soothing effects. Feeling under the weather? Our Protect or Banish blend can help relieve a stuffy nose and allergies with its unique blend of peppermint, eucalyptus and other natural essential oils.
Deep Muscle Relief Add-On – This hot and cold therapy focuses on a specific area of your choice during the massage, and a specialized gel is used along with some hot towels to help soothe tired muscles and provide some extra pain relief right where you need it most.
All Massage 1 locations will be open on Valentine's Day from 9am to 9pm. So treat your loved ones or even yourself this Valentine's Day and book a relaxing massage. We all deserve to be pampered from time to time.
Happy Valentine's Day everyone!